Bike Events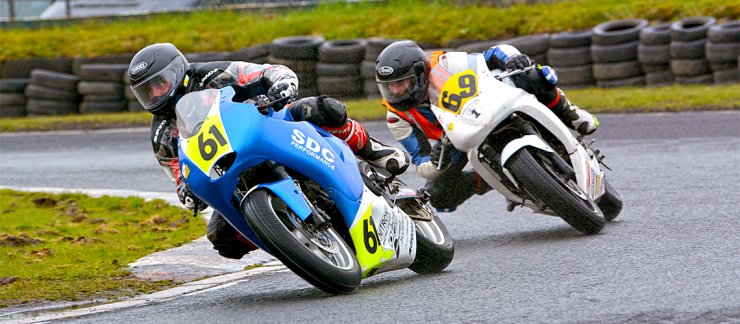 Circuits used for bike events (click to enlarge) :
Main photograph by SK-Art Photography
Upcoming Bike Events
Time: 9am - 5pm (arrival: 10:00)
Price: £65 per Supermoto Test Day.
Notes: Supermoto Test Day-Must have full bike licence, race licence or provide evidence of race experience.'
Places available – call 01942 719030 to book.
See full listing of bike events
---
Loose Cannon Trackdays
Loose Cannon Trackdays Ltd is a family run business and was founded by motorcycle racer Jimmy 'the loose cannon' Buchanan. The events are based on what he wanted out of a track day.
Jimmy wanted space and track time to enjoy himself, to try new lines, different tyres and setting etc. To achieve this, Loose Cannon Trackdays Ltd limit the number of riders in a group to well under the track's capacity. With less riders there is less traffic and time-consuming incidents. Jim says, "of course, this makes us a little more expensive than other organisers that pack their days, but we would rather focus on smaller groups."
Our website can be found at: loosecannontracks.com