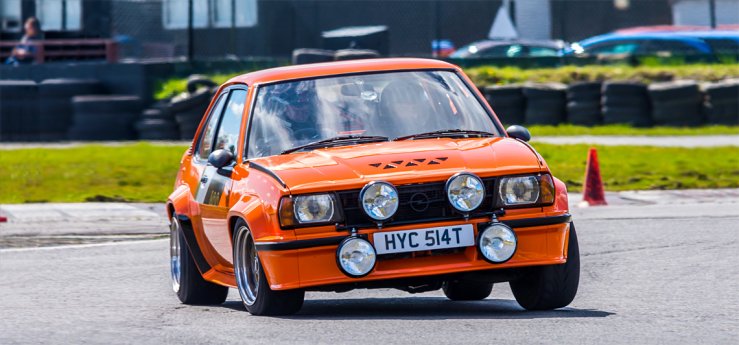 Noise Regulations

All circuits in the UK have noise regulations. These regulations and limits are agreed with local councils in order that circuits do not produce noise that becomes a disturbance to its neighbours, and it is extremely important that these limits are adhered to by all participants.
The noise limits at Three Sisters are: Static: 105dB(A). Drive-by: 98dB(A).
The Static test is carried out using a hand held meter before a car can go out on circuit. Each car is measured 0.5 metres away from the exhaust at a 45 degree angle with the engine held at ¾ of its maximum RPM. Where a car has multiple exhaust pipes, the measurement will be taken from the median point between the exhausts.
At Three Sisters, we have an automated drive-by noise meter that records the noise produced at speed by each vehicle at it passes the meter. The recorded readings are forwarded to the local council.
You car will be given a static noise test before the track day starts, and its drive-by noise will be monitored throughout the event.
Any car exceeding either the static or drive-by noise limits will be excluded from the event, and no refund can be facilitated.
As petrol heads ourselves, we understand the joy of a loud exhaust. However, when a car is circulating around the same piece of tarmac (like a race track) for any duration, we must all accept and understand that this noise can become a disturbance for the local communities. So please help us by making your car as quiet as possible before taking part in a track day.
Anyone wishing to have their car noise tested before their track day is welcome to make an appointment and come to the track for a free noise test. It takes about 5 minutes.
Factors such as air temperature, humidity, inlet systems, and exhaust age and condition can affect the level of noise that your car produces. If your car is within 1dB(A) of the limit, we strongly suggest you make plans to reduce the car's noise before you book on a future track day.
Booking Terms and Conditions
What is a Three Sisters Track Day?
Is my car suitable for a track day?
Do I need to do anything to the car?
How much track time will I get?
Do I need a crash helmet and what do I wear?
What do I need to bring?
How old do I have to be to drive on circuit?
Do I need a full (not provisional) DVLA driving licence?
What happens if I've lost my DVLA Driving Licence?
Can I have a passenger in my car while on circuit?
Can anyone else drive my car on circuit?
What happens if the weather is poor?
What happens if I arrive late?
What if I'm a bit slow out on track?
What if I'm faster than most of the other drivers?
Do I need insurance?
What happens if I spin whilst on the circuit?
What happens if I have accident that causes damage to my car?
If I damage my car in an accident on circuit, who will pay for the repairs?
Can I use my own recording equipment?
Is there catering at the event?
Can I buy fuel at the circuit?
Do Three Sisters hire out cars for track days?