The Three Sisters Karting Scholarship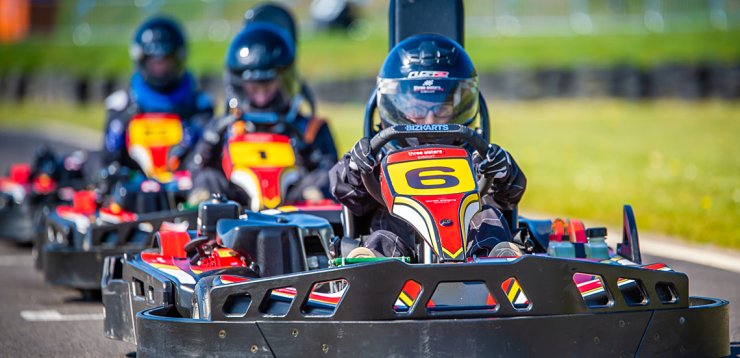 We are hoping to find the next F1 star...
Are you aged 8-11 and would like the chance to take the first steps up the motor racing ladder with the Bill Sisley Kart School?
The Bill Sisley Kart School has already trained over 20 British kart champions, and all three current British F1 drivers have raced at the circuit during their karting career... so you are in good hands.
What does it Involve?
Drivers need to qualify through a series of rounds. No previous experience is required, but for safety reasons, drivers must take part in at least one Novice kart lesson. After taking part in the qualifying rounds, the top drivers will take part in a shoot out competition to find the winning boy or girl. The winner will then have further schooling and take the ARKS test in order to obtain their Motorsport UK racing licence.
What is the Scholarship?
The scholarship is completed by the winner taking part in an Owner Driver practice day and race meeting, alongside other racing licence holders, with a leading local race team.
When is this Happening?
The Cadet Novice lessons will commence in the school summer holidays in late July. There is no restriction on the amount of lessons drivers can attend before the knockout rounds, which will commence in early August. The top performing drivers from the knockout rounds will be invited back to take part in a final shoot-out day from which the overall scholarship winner will be chosen.
How do you Find the Winner?
The winner will not necessarily be the driver that has scored the most points, but it will be judged (independently) on driver skill, attitude and sportsmanship.
Upcoming Scholarship Events
All children must be accompanied by an adult who must remain onsite and be responsible for the children during the time of the booking.