Stags and Hens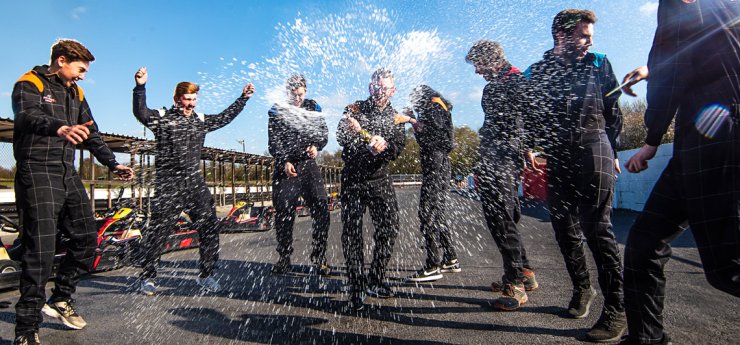 Stag and Hen Dos
For those stag and hens out there looking for something different to do... imagine being sat inches from the ground, feeling your adrenaline pumping as you tackle the twists and turns of the challenging Three Sisters Circuit. Will the stag or hen steer themselves to victory?
We have different races with extra time out on the track, followed by some great food options. We will also insist that the stag or hen wears a pink race suit (provided) on the day so you can get some great pictures of your fun event. Use the form opposite to get in touch, see what packages we have to offer, and check some dates out for your party
Call 01942 719030 or submit this form...
Circuit used for group karting (click to enlarge) :