Competition Car Testing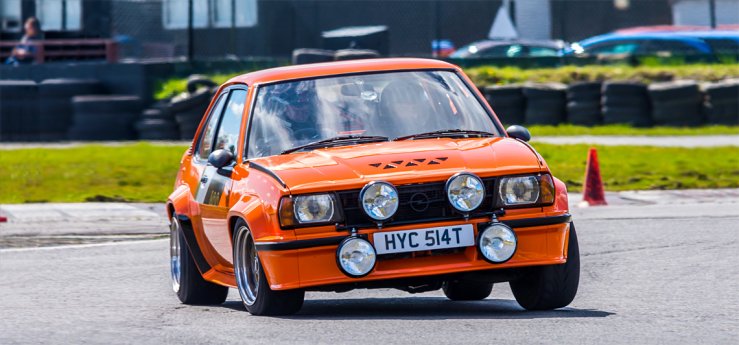 Put your competition car through its paces
If you need to test your competition car and you have a current Motorsport UK Competition licence (Race, Hill Climb, Sprint or Rally), why not come to the Three Sisters Circuit to get yourself and your car ready for your next race. The track offers an excellent range of corner types, from fast sweeping bends to tight hairpins, with straights long enough to move up the gears.
There's plenty of paddock space to take the biggest E-Z UP or motorhome, so whether you're a lone driver with a trailer, or a team owner with mechanics to feed and keep dry, you should find that Three Sisters provides everything you need for a useful day's testing.
Drivers are required to produce their Motorsport UK competition licence when signing in, and must wear an approved helmet and protective clothing when driving.
If you're a novice, new to the sport, please ensure that your vehicle is in the same condition as it should be for racing. Not only should it look great, but it should be as mechanically sound as is if was going to be subjected to the keen eye of a race scrutineer.
Passengers are allowed provided they have a current Motorsport UK competition racing or navigators licence. A noise restriction of 95db (drive by) and 105db (static) applies to all vehicles, which will be tested if necessary.
If you are a member of a visiting club that holds races at Three Sisters Circuit, please mention this when booking to receive your discount (cards will need to be produced when booking).
Full track-days with tuition are also available at the circuit - dates can be found on our Car Track Days page. We now offer early-bird testing sessions which are run mid-week between 9am and 11am.
Single-seater cars
Single-seater race vehicles are not permitted to be on track at the same time as other types of race car, so please do not use our online booking facility. Instead, call us on 01942 719030 and we will let you know when the next single-seater testing session is scheduled for.
Prices
Early-bird sessions: £85 per hour
1 hour session: £120
4 hour session: by negotiation
8 hour session: by negotiation
These sessions can have up to eight cars on track at once. If you would like a private test session, please enquire through our sales office for availability and pricing.
Circuit used for race car testing (click to enlarge) :
Main photograph by Stuart Sheil Photography
Call 01942 719030 or submit this form...