Karting Groups and Parties
Exclusive Sprint
5-minute warm up
Two 8-minute heats
10-minute final
Minimum of 12 drivers
See below for details
Exclusive Individual Endurance
10-minute warm up
20-minute race
Minimum of 12 drivers
40- and 60-min races available
See below for details
Exclusive Team Endurance
10-minute warm up
60-minute race
Minimum of 8 teams
120- and 180-min races available
See below for details
New for Summer 2022 - Sodi RT10 Karts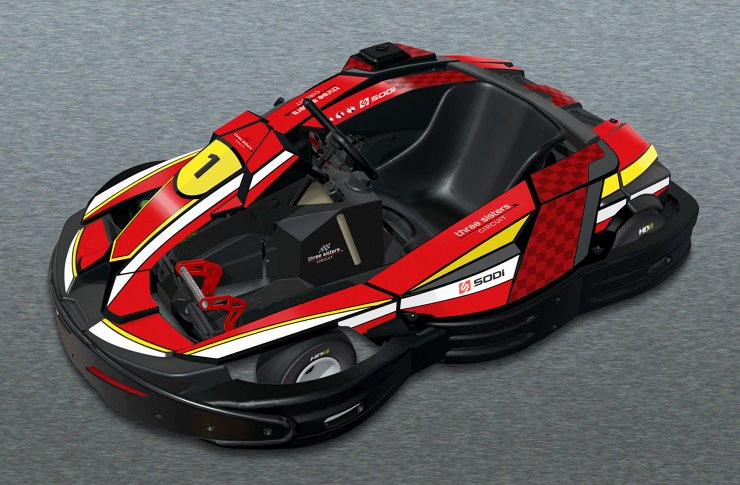 We are delighted to announce that our new high-tech fleet of Sodi RT10 karts are now available for all customers aged 16 or above. Fitted with a Honda GX390cc engine, the karts have racing car looks, crisp handling characteristics and are the most technically advanced available.
Our management team has over 100 years' experience in kart manufacturing and operation, and the RT10 has been built to our own specification to ensure consistent performance and longevity. A host of safety features include a sliding seat, kart-race steering wheel, full pedal adjustment (length and height), slick tyres and a fully deformable four-wheel protection system.
Circuit Director Chris Pullman says: "with this new fleet we are able to offer our complete range of adult kart hire options to all customers whether individuals, enthusiasts or groups. This has been a large investment for the company and with this equipment I am confident we will have the most advanced corporate karts in the North of England."
Call 01942 719030 or submit this form...
Outstanding Events and Testimonials
Over the years we have hosted events for clients such as JCB, PepsiCo, Costain, McDonalds, Asda, BASF and Everton Football Club. For further information on our corporate packages, please either complete the enquiry form shown, or call us on 01942 719030.
Our Stag & Hen challenges can be found here.
---
Circuit used for corporate karting (click to enlarge) :
Thermoseal Group host an annual event whereby we invite all of our UK-wide staff along to the Three Sisters Circuit for a Team Endurance Race. All of the staff at the circuit are always really accommodating and our teams always talk about the event a long-time afterwards. We were also particularly impressed with the new track surface this year!
— Samantha Hill, Marketing Manager
We have been karting at the 3 sisters track a number of times over the last few months and it is hands-down the best in the area by a country mile. Amazing karts, fantastic track, great format and expert staff. Having organised group events at karting tracks all over the Northwest over many years there is nothing else that even comes close. We can't wait for the next one.
— Adrian Meakin, MD