First Drive Experiences for ages 10-16 years


...from £75 for 45 minutes.
If your child is between 10 and 16 years of age and can't wait to learn to drive then the Three Sisters First Drive Experiences are for you.
Three experiences to choose from
There are three experiences available: Novice, Intermediate and Advanced to demonstrate progression, increased knowledge and skills. Underneath each experience you will find a pick and mix of fun challenges that the instructor will use to create a positive learning experience (click the boxes for more information):
Novice
Intermediate
Advanced
Youngsters can get behind the wheel with instructors who are experienced, highly trained, and who have the skills to teach them the importance of driving in a safe and controlled manner. Young drivers can build their confidence in an environment that is both undemanding and promises to be great fun. The Novice and Intermediate experiences take place on our multi-activity area, and the 60-minute Advanced experience takes place on part of the race circuit ...not many 10-16 year olds can say that they have driven around a real race track!
Upcoming First Drive Experiences
Time: 9am - 9:45am (arrival: 8:45am)
Price: £75 per First Drive Novice.
Places available – call 01942 719030 to book.
Time: 10am - 11:30am (arrival: 9:45am)
Price: £150 per First Drive Intermediate.
Places available – call 01942 719030 to book.
Time: 12pm - 2:30pm (arrival: 11:45am)
Price: £250 per First Drive Advanced.
Notes: This lesson includes a 60-min experience on the circuit
Places available – call 01942 719030 to book.
---
Area used for Novice and Intermediate experiences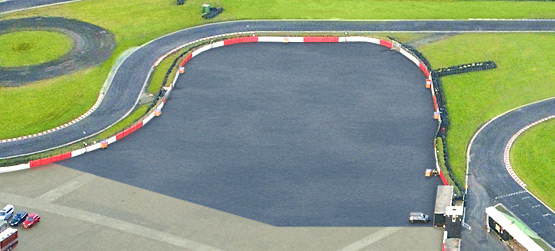 Area used for the Advanced 60 minute experience